Ross is a two time national award winner, specializing in difficult mortgages and first time homebuyers. Ross's team works tirelessly to get you the best mortgage result possible in Toronto, the GTA, and beyond.
---
---
Etobicoke, Mississauga, York, East York, North York, Toronto & East and Scarborough. Midtown, Downtown, Beaches, Liberty Village, Leaside, Leslieville, Cabbagetown, Corktown, Distillery, Danforth, Riverdale, North Toronto, Rosedale, Summerhill, Bloor West Village, High Park, The Junction, Parkdale, and everywhere in between.
A two time national award winner, our services are ideal for first-time homebuyers, investors, homeowners approaching a mortgage renewal, and also any homeowner facing challenging circumstances such as inadequate credit or overwhelming debt.

At Ross Taylor Mortgages we offer low-interest rates, customized solutions, and dependable guidance throughout the entire mortgage financing process. We specialize in difficult mortgages and work tirelessly to get you the best mortgage possible for your unique circumstances.

If you are looking to buy or refinance a home, or have recently completed a consumer proposal/bankruptcy, which is dragging down your credit score, don't worry, we are uniquely positioned to help you. Ross is also a registered Insolvency Counselor and is known across Canada as THE mortgage broker to work with if this is your situation. Ross is dedicated to providing helpful information, personal insights, and genuine advice for all who seek it. If you're looking to get a mortgage or planning a home purchase and need to know what you can afford, our clients will unanimously say Ask Ross.
We are different! For example, this website was the first in Canada to publish and offer a free Trigger Rate Calculator at a time when Canadians desperately needed answers to pressing questions about their variable mortgages. To this day you can Google Search the term "Trigger Rate Calculator" from anywhere in Canada, and we will come up first in your search results!

Ross is dedicated to providing helpful information, personal insights, and genuine advice for all who seek it. If you're looking to get a first mortgage or planning to buy and need to know what you can afford, our clients will unanimously say Ask Ross.
Voted The Best Toronto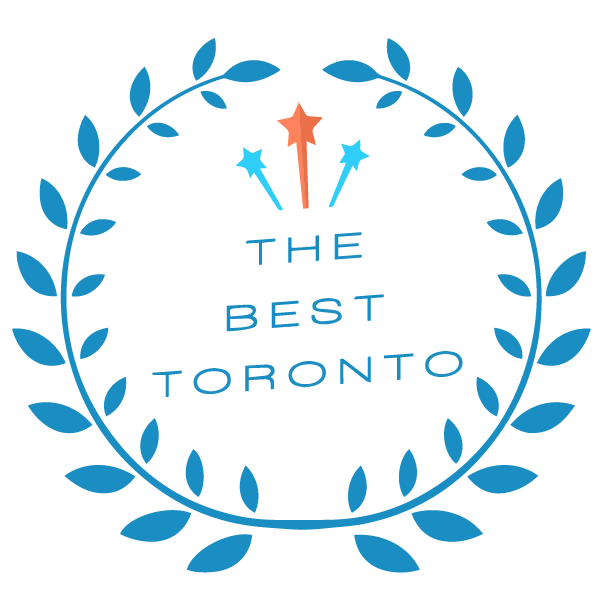 "We find their services to be very ideal for both first-time buyers and private lenders since they are able to offer low-interest rates, customized solutions, and thorough guidance when it comes to the whole process."
– The Best Mortgage Brokers In Toronto
The Best Mortgage Rates
We offer many mortgage solutions to Canadians at the best rate they can afford. Borrowers love Ross Taylor Mortgages for our expertise and access to A to private mortgage lenders.
Expert Advice
In the fixed rate vs. variable rate debate, we'll fit you with the right mortgage depending on your needs. If you're concerned with getting low rates or looking for the lowest monthly payment, our mortgage brokerage will get you into your new home. Let our mortgage agents help you navigate the difficult mortgage process.
Mortgage Refinancing Services
When it comes time to refinance your mortgage loan, we'll follow up with you to discuss the prepayment and get you the lowest mortgage rates possible or work towards pulling out home equity for debt consolidation. We will find the best mortgage options for your new mortgage.
Difficult Mortgages
We specialize in difficult mortgages and work tirelessly to get you the best mortgage. We work through your down payment strategy, getting a pre-approval, locking in those interest rates, and sealing the deal with a lender.
Residential Mortgages
We deal exclusively in residential mortgages but can point you in the right direction for a commercial mortgage.
Reverse Mortgages
Every Canadian deserves a financially secure and comfortable retirement. If you are 55 years of age or older, a reverse mortgage can help you access your home equity while remaining in your principal residence.
A reverse mortgage is a loan against your property that allows qualifying senior homeowners to convert a portion of their home equity into a source of cash. This money is tax-free and does not require any monthly mortgage payments until you sell or move out of your home.
Second Mortgage
Second mortgages are loans against the equity of your home. They are an excellent option if you need cash for home renovations, repairs, education, emergency expenses, or even consolidating debts.
With access to our competitive second mortgage rates, you will be able to meet your expense demands without relying on credit cards.
Mortgage Renewal
Your notice to renew your mortgage typically arrives in the mail 4 to 6 months before your renewal date. Your renewal will include several terms and competitive rate options from your lender.
This is the time to evaluate your financial situation and goals to understand what you will need in the duration of your next term.
It is also an excellent opportunity to access your home's equity to put towards renovations, education, or simply saving more by lowering your monthly mortgage payment.
Self-Employed Mortgages
Nearly 20% of Canadian income earners work for themselves, and with the gig economy on the rise, that number will continue to grow. Being a small business owner brings many joys. However, when it comes to qualifying for a mortgage, it can be pretty frustrating.
Most financial institutions require self-employed individuals to use their personal income tax assessments to qualify for a mortgage. There are several legitimate ways your accountant can render your net income as a small business owner much lower than your gross income – and this, unfortunately, makes it challenging to qualify for a mortgage by traditional means.
Rest assured, our team of experienced mortgage agents understand your situation and have helped many self-employed clients get a mortgage.
---
Frequently Asked Questions
Can I still buy a home in Toronto with a mortgage if I have bad credit?
There is always a potential to become a homeowner and breach the housing market. The first thing we have to do is run your numbers and find out what our options are. We have access to private lenders and credit unions who will qualify you under less strict debt service ratios and with a lower credit score. If not, we can work together to help your financial situation and get you approved for a mortgage.
Are commercial mortgage brokers and residential mortgage brokers the same thing?
They are completely different. Most residential mortage brokers have little experience with commercial mortgages. Ross Taylor Mortgages has an expert in small to medium sized commercial mortgage lending on our team.
Why does it take so long for big banks to pre-approve me for a mortgage?
Sometimes it just comes down to the sheer volume of applications they are working with. And many of the bank branch personnel, no matter how skilled they are, have other product responsibilities beyond mortgages. They can be spread too thin. With Ross Taylor Mortgages, everyone you may deal with has a single financial product focus – only mortgages .
How much do mortgage brokers make in Toronto?
For most situations, mortgage brokers do not charge an outright fee for their services. Banks and other A-lenders develop agency relationships with mortgage brokers, and these lenders pay a finders fee directly to the broker after your mortgage has been funded. We are paid a small percentage from the loan amount.

Regardless of where you purchase a home, the commission will be the same percentage of the total. It is different when working with alternative and private lenders. Then there are fees associated with your mortgage, but they are not location-based.
How much does a mortgage broker earn in Ontario?
Mortgage agents make a commission based on the mortgage products borrowers are offered. We get paid a small percentage of the total loan. This fee is built into the mortgage amount and doesn't come out of homeowners' pockets! As with any profession where commissions are paid, earnings vary widely from broker to broker. The best brokers can make a very good living, and the ones who are struggling to bring in new clients may need additional employment to make ends meet.
What does a mortgage broker do?
Essentially, we navigate a world of dozens of potential lenders on your behald and match up your needs to the best lender offering the best terms. We take your entire financial situation and package it for our lenders to understand, so we can get you approved and into your home as quickly as possible. We ensure the funding process goes smoothly for all concerned parties including the borrower, the lender, the real estate lawyer, the home appraiser and any one else who needs to be involved. There are dozens of documents that need to be sourced, verified, and produced before a lender will even consider loaning you money.
What are the qualifications for a mortgage broker?
All mortgage brokers must first take a course to become a licensed mortgage agent, have two years of experience in the field, then take a two-phase course provided by FSRA to become a mortgage broker. After five years of continuous service, they can take further courses in the field of private mortgages.
What is the difference between a mortgage broker and a bank?
The largest difference you will see between a mortgage broker and a bank is the access to lenders. The banks will only offer you their own branded mortgage products. Much of the time that is absolutely fine. But there is no choice for the consumer and sometimes your bank may not be competitive. Whereas mortgage brokers have access to dozens of different lenders, including some major banks, and greater selection keeps the process pure and is in the consumer's best interests.
What are the benefits of going to a mortgage broker?
Anybody can and most people should work with a mortgage broker. Whether you are buying a new home, refinancing your existing home, or maybe your current mortgage is coming up for renewal.

Mortgage brokers typically get paid by the lenders they represent, not by you – so why wouldn't you make use of a subject matter expert who will work hard for you at zero cost to you?
Two couples can walk into any bank branch on the same day to arrange a mortgage – and be offered different products and terms – even if they were both buying identical properties on the same day!
A good mortgage broker will automatically arrange the best possible mortgage for your circumstances. Unfortunately, arranging a mortgage today is a little like buying a car – you face a good deal of uncertainty knowing whether or not you are being offered the best interest rate, the best prepayment terms; the best advice as to fixed or variable rate, mortgage term, and amortization period.
We have years of experience and handled thousands of transactions to ensure your unqiue circumstances are matched to the right lender and the best and correct mortgage product.
---