Ross is a two time national award winner, specializing in difficult mortgages and first time homebuyers. Ross's team works tirelessly to get you the best mortgage result possible in Peel Region and beyond.
---
---
Oakville, Brampton, Boroughs in Mississauga: Applewood, Central Erin Mills, Churchill Meadows, Clarkson, Cooksville, Creditview, East Credit, Erin Mills, Erindale, Fairview, Hurontario, Lakeview, Lisgar, Lorne Park, Malton, Meadowvale, Meadowvale Village, Mineola, Mississauga Valleys, Port Credit, Rathwood, Rockwood Village, Sheridan, Streetsville
Ross is dedicated to providing helpful information, personal insights, and genuine advice for all who seek it. If you're looking to get a mortgage or planning to buy and need to know what you can afford, our clients will unanimously say Ask Ross.

At Ross Taylor Mortgages Mississauga we offer low-interest rates, customized solutions, and dependable guidance throughout the entire mortgage financing process.

Our services are ideal for first-time homebuyers, investors, and anyone facing challenging circumstances such as inadequate credit or overwhelming debt.

Ross is dedicated to providing helpful information, personal insights, and genuine advice for all who seek it. We have a dedicated set of calculators available on our website for you to use and reference. If you're looking to get a mortgage or planning to buy and need to know what you can afford, our clients will unanimously say Ask Ross.
We will even help remove reporting errors from your personal credit history!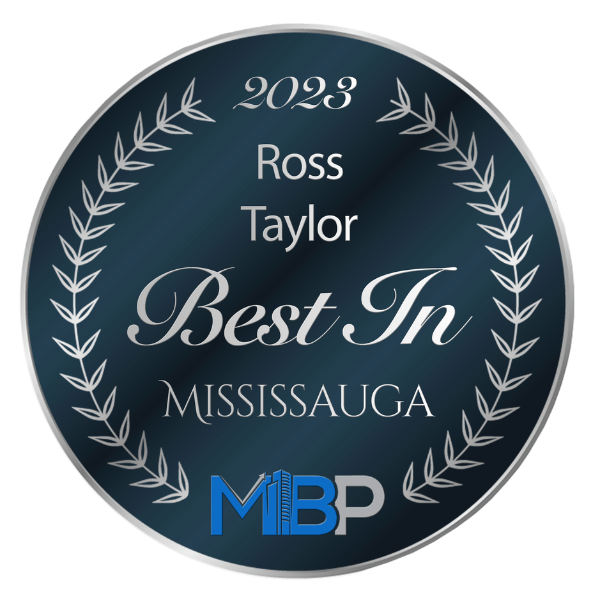 Mortgage Broker Pros – Best in Mississauga
"His services are particularly ideal for first-time homebuyers, investors, and anyone facing challenging circumstances such as inadequate credit or overwhelming debt."
– Mortgage Broker Pros
We are different! For example, this website was the first in Canada to publish and offer a free Trigger Rate Calculator at a time when Canadians desperately needed answers to pressing questions about their variable mortgages.

To this day you can Google Search the term "Trigger Rate Calculator" from anywhere in Canada, and we will come up first in your search results!

Ross also created an entire section of Frequently Asked Questions (FAQ's) asked by our clients – because this is the sort of information you need to know!

If you're looking to get a mortgage or planning to buy and need to know what you can afford, our clients will unanimously say Ask Ross.

We understand how complicated the world of mortgage financing has become in recent years. Even a simple question like "what is your best interest rate" has a complex, multi layered response these days. The reason is every situation has its own best rate.

Purchasers with less than 20% down payment
Purchasers with at least 20% down payment
Rental properties versus owner occupied homes
Refinance or straight switch/transfer
Bad credit versus good credit
Income which is hard to verifiy
Payments which fluctuate over the term of the mortgage
As you can see, we offer many mortgage solutions with differing rates to Canadians and we educate consumers along the way. Borrowers love Ross Taylor Mortgages for our expertise, honest transparency, and our access to a wide range of lenders – from the very largest chartered banks all the way to individual Canadians who are private lenders, and everything in between.
In early 2023, the challenges facing Mississaugans and their neighbors in Brampton, Port Credit and Streetsville are all similar:

Pending property tax increases in Peel Region
Looking for real estate price stabilization after a rapid fall from the top since March 2022
Waiting for signs the Bank of Canada is pausing their rate increases
Guidance for Mississaugans as to how to beat the mortgage stress test
The mortgage stress test has long been considered a nuisance. Qualifying our clients at a rate
2%
higher than the contracted rate seemed like overkill.
But that is no longer the thinking. The Prime Rate has jumped from
2.45%
to
7.2%
in less than a year – so yes, it was prudent foresight.
But the problem now is that the stress test can be so high! If you qualify for a five year mortgage at
5.5%
, we need to stress test your application at a rate of
7.5%
!
This makes it harder for you to qualify than ever before.
Fortunately we have access to dozens of different lenders who have unique offerings and ways to improve that result. This might be by using a mortgage where we qualify you at the actual contract rate. Or a mortgage where we use a 35 year amortization period. Or even one where some or all of the interest is prepaid to make the monthly payment far more affordable.
We specialize in difficult mortgages and work tirelessly to get you the best mortgage available. We work through your down payment strategy, getting a pre-approval, locking in those interest rates, and sealing the deal with a lender.
We deal primarily in residential mortgages, and we also have two commercial lending experts on our team. And god forbid you find yourself involved in a power of sale or foreclosure situation, we have one of the most knowledgable mortgage brokers in the city for that too!
---
Frequently Asked Questions
Do Mortgage brokers charge more in Mississauga than Toronto?
Most of the mortgages we arrange are at no cost to Mississaugans. We are paid well by the lenders themselves for our services. However, if we find you need a mortgage from a private lender or a B-lender, then that is different and indeed there will be fees. But I can assure you the fees are exactly the same for people in Mississauga than they are for Torontonians.
Do mortgage brokers normally work on saturdays, weekends or holidays?
Our team is formally open six days a week, with Sunday being our day of rest. That said, we understand weekends are the time when Mississaugans have time to reflect on their mortgage needs and also may be out shopping for real estate, even on a Sunday. AS a result, we will field your phone calls and emails everyday to meet your mortgage needs.
Does Meadowvale Mississauga have expensive housing prices?
As of December 2022 Meadowvale Ontario average home sales prices are $788,000, which is down a whopping 27% from one year before. Meadowvale is much more affordable than most parts of Mississauga. Mississauga average sold prices are much higher, at $977,000 and down only 11% from the year previously.
Is Port Credit a good place to purchase a house?
Values in Port Credit have held up better than other parts of Peel Region. The average home in January 2023 is pretty husky $1,351,000 and prices dropped "only" 19% in the past year. When looking at an ideal home, Port Credit is a wonderful neighbourhood. There are plenty of schools and amenities in close proximity. It also boasts a very high walk, bike, and transit score.
Is it worth going to a mortgage broker / What are the benefits of working with a mortgage broker?
I couldn't imagine navigating the complicated process of residential mortgages without an excellent broker. And why wouldn't you?

Anyone working with Ross Taylor Mortgages in Mississauga gets the full benefit of Ross's 20 years of experience; his knowledge and connections. And it does not cost you a penny.

It's our job to understand all the nuances of investment properties, owner occupied properties, hi ratio purchase mortgages, problems to get you out of CRA debt or even pay off a consumer proposal! You need a mortgage once every five years or so, whereas we handle hundreds of mortgages every single year. It just makes sense.
What is the difference between a mortgage broker and a bank?
The banks have very capable mortgage professionals skilled at presenting their banks' mortgage products. But that's it. Sometimes their bank does not really want new mortgages on their balance sheet, and when that happens, their rates will be way too high and their approval process might be miserable.

A skilled mortgage broker has her finger on the pulse of dozens and dozens of lenders. She knows who is offering the best rates and products at any given time. He also knows which lenders are all talk and no action. Maybe they have great rates but lousy service or response times.

And your mortgage broker will always be available to you as your needs evolve. Even if you move out of town. Our services are seamless and not location dependent. And you don't have to worry that your rep will leave – because it always seems at the banks that the good ones are never there when you go back.
What are the advantages of using a mortgage broker?
Mortgage brokers live, breath, eat, sleep and are always thinking about mortgages. Even when we are on vacation or chilling at home on the weekend, we are always "on". You want that passion and expertise in your corner for every important real estate transaction you may be involved in.

Sometimes it's just to run another offer by us, and we will tell you if you are being treated fairly or not.

Sometimes you want that broad representation of lenders that you are never going to get from dealing directly with your bank or credit union. In that case, find the smartest, nicest most responsive and client centric mortgage broker you can, and tap into all that she can offer.
Are Peel Region Property Taxes Increasing in 2023?
Yes, the 2023 Budget includes a property tax increase of 2.8 percent for Caledon, Brampton and Mississauga.
---