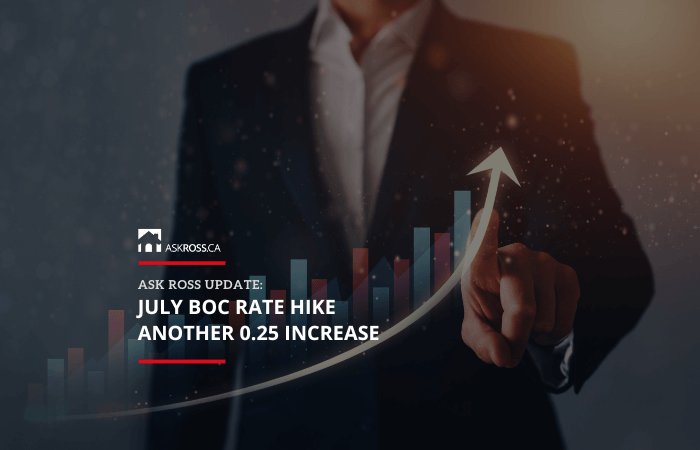 To no one's the surprise, the Bank of Canada (BoC) has increased their overnight rate by 0.25% this morning, July 12th. It's now sitting at 5%, and in March, 2022 it was a measly 0.25%.
The central bank held its key rate steady in two consecutive decisions this year but came off the sidelines last month with a quarter-percentage-point hike.
The BoC, and every other major Central Bank, are still worried about inflation and the economy. And it may seem perverse, but they want to see unemployment figures ratchet up and clear signs we are in a recession.
The Prime rate will go up in synch today to 7.20%, a level not seen since early 2001.
The Prime rate is the interest rate that banks and lenders use to determine the interest rates for many types of loans and lines of credit. These can include credit cards, HELOCs, variable-rate mortgages, car and auto loans, and much more.
Fixed rate mortgages beat to their own drum – and factor in many other variables, including the government of Canada bond yields and general market sentiments.
In fact, since the increase of 0.25% to the BoC rate in June, fixed mortgage rates are up almost a full percentage point !!