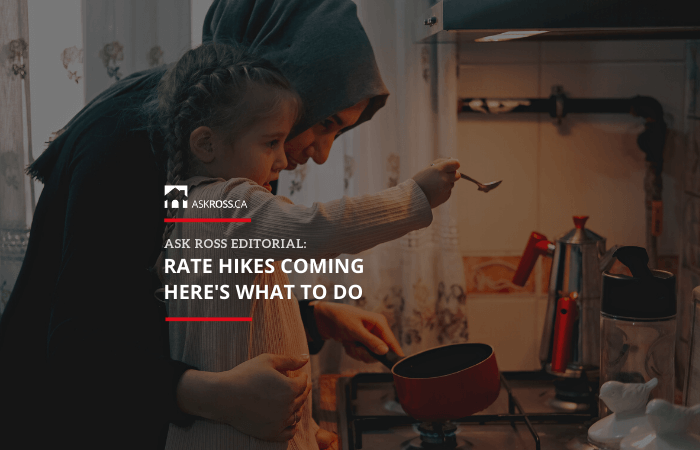 There seem to be three big things on everyone's minds these days:
The incredible pace at which real estate everywhere is increasing in price.

Inflation at its highest level in thirty years. (now 5.1% and climbing!)

Pending increases to the Bank of Canada prime interest rate, with one of the largest increases happening September 2022.

Home prices continue their meteoric rise, but you should not presume this will continue forever. In the short run, I think we will see more of the same. However, the lack of housing supply will be matched by a lack of qualified buyers at some point.
It takes an awful lot of household income to qualify for even a starter home these days!
My friend and colleague Steve Huebl from Canadian Mortgage Trends recently wrote about the state of the housing market. It's a really valuable read, and I'd like to echo a few of the points he made in his article:
"With housing inventory still at historic lows, home prices surged to a fresh record high in January."
"Compared to pre-pandemic levels in January 2020, the MLS Home Price Index is now up a whopping 46.5%."
"Many are now saying larger-scale interest rate hikes will be needed to have any impact on housing demand."
The Canadian Real Estate Association puts the average price at $748,450, a 21% increase from the same period last year and up nearly 5% from December. (As usual Toronto and Vancouver skew the average higher. When they are left out of the calculation the average drops about $160,000 to $588,450.)
Over the last several months so-called "investors" have been getting the blame for fuelling the surge in prices. Well-known bank economist Douglas Porter says they are driving demand in a very tight market.

My own view is that I do think there may be some heavy-handed government intervention in the coming year or so – and as we all know, that usually does the trick
I am NOT expecting a crash or significant correction – not with more than 1.2 million immigrants anticipated in Canada over the next three years. Many are well-educated, skilled workers who will be clamoring to buy a new home!
As for rising interest rates, that has already started.
Last January, you could find a five-year fixed-rate mortgage comfortably lower than 2%. Today you are likely going to pay more than 3%. That is still a really low rate, but it is NOT what it once was.
We'll know the other shoe has dropped when the Bank of Canada raises its Overnight Rate. And that WILL happen!
In March of 2020, the Overnight Rate dropped three times, from 1.75% to only 0.25%. And so did the Banks' Prime Rate. From 3.95% down to 2.45%.
We can reasonably expect the Prime Rate will return to pre-pandemic levels. I cannot tell you how quickly that will happen, but some chartered banks' economists call for a few bumps of 0.25% this year and a few more next year.

Interest Rate Update March 02, 2022

On March 2, 2022 the Bank of Canada raised its overnight rate for the first time in 2 years. When the pandemic first struck in March 2020, the overnight rate dropped three times in one month from 1.75% to 0.25%.It has stayed unnaturally low since then.

But with the government concerned about inflation creep (we are at the highest levels in 30 years) it was only a matter of time before the Bank raised its rate. Today's increase of 0.25% is expected to be the first of a few increases over the course of 2022.
The immediate impact on consumers is the chartered banks will all raise their Prime Rate concurrently – from 2.45% to 2.7%.
Not a big deal, all things considered.
The impact will be felt on those who have variable rate mortgages as well as those of us carrying a balance on a line of credit.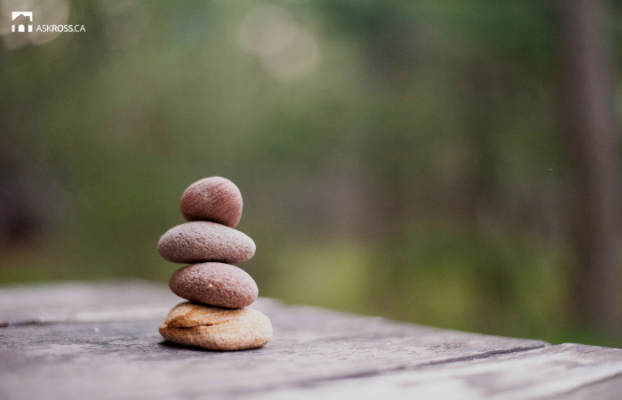 The Takeaway
There is no reason to panic, nor should there be a mass exodus from variable-rate mortgages to a fixed rate. Some of you have a VRM of 1.25% to 1.5%, which is less than half the going rate for a fixed-rate mortgage.
If you have a variable rate right now and are worried about the hike, I've written an article that you should definitely read on variable rate mortgages and the projected rate hikes over on Canadian Mortgage Trends.
If you own a home already, you might consider refinancing your mortgage sooner than later to preserve today's current rates for several more years.
If you're not sure what's right for your specific situation, we can discuss it and work out what's best. Send me an email at [email protected], and I will tell you my thoughts.