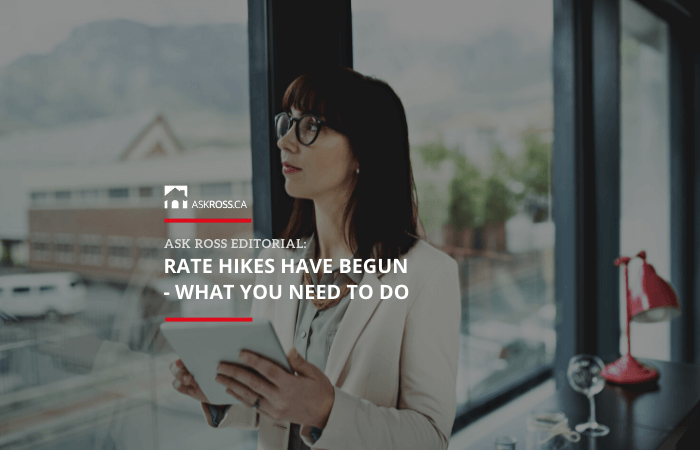 The rate hikes we have been expecting have started.
I recently made a guest appearance on the CBC Radio 1 show, BC Today (starts at 28:26), with Michelle Eliot.

It was very cool to have Canada's Public Broadcaster consider me a subject matter expert! Michelle wanted to know how Canadians are coping with inflation, rising gas prices, and the recent hike in mortgage interest rates.

Mortgage rates are increasing disturbingly fast these days. Both fixed rate and variable. And now we have upward pressure on the mortgage stress test rate. This will hurt affordability and shut more buyers out of housing market.

We also covered the recent increase in the Bank of Canada's overnight rate, what that means, and answered a few listener questions.

Today's hot financial topics remain:
the rate of inflation
rising interest rates
housing affordability
to what extent will the awful situation in Ukraine affect these matters.
Here are a few of the questions and concerns we discussed on the radio, and some brought up recently by our clients: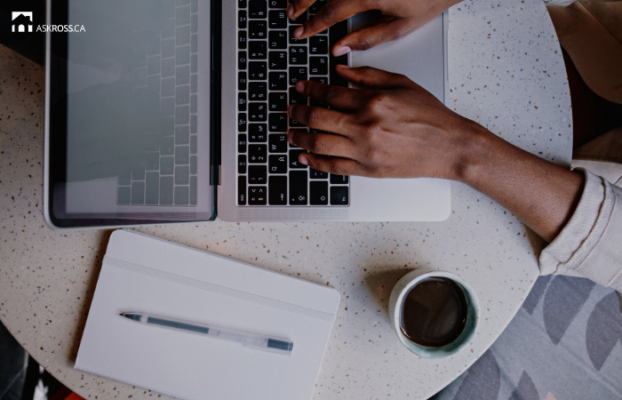 What is happening with mortgage interest rates?
All the talk recently has been about the Bank of Canada Prime Rate and how it went up by 0.25% on March 2nd, the first such increase in over four years. The next announcement is on April 13th, and who knows, there might be a further increase of 0.5%.
Overshadowed by the Prime Rate, five-year fixed mortgage rates have already doubled (!!) in just over a year.
The frequency of fixed-rate increases is disturbingly fast these days. The other day, major chartered banks raised their fixed-rate mortgages yet again.
A five-year fixed-rate mortgage is now as much as 3.79%. We could be looking at mid 4%, maybe higher than that, by the end of the year at this rate of change.
By comparison, in late 2020 we arranged mortgages as low as 1.59%
Homeowners with fixed-rate mortgages
Homeowners in the last year of their current mortgage have been calling us asking if it makes sense to refinance their next five-year term NOW rather than wait.
The answer is YES because you can still lock up great low rates today. All signs are that fixed rates will increase again very soon.
Yes, there will be a prepayment penalty if you pay off your mortgage early, but this will probably be minor compared to the savings you accrue from being proactive.

Please note that once five year rates exceed 3.25% then the stress test rate will increase to 2% higher than the contract rate. This is going to reduce borrowing power since debt service ratios are calculated on the qualifying rate.

For a full discussion on this important, developing topic you can visit this article at Canadian Mortgage Trends.
Homeowners with variable-rate mortgages – should you switch?
The first thing is, if you're switching, you're immediately going to see your interest rate double.
If you have a variable rate mortgage now, your rate is probably somewhere between 1.5% – 2.0%, even after the recent Prime rate increase.
If nothing else about your situation has changed, then the reasons you chose variable over fixed still apply. You'll still be paying less for the next several months, at least.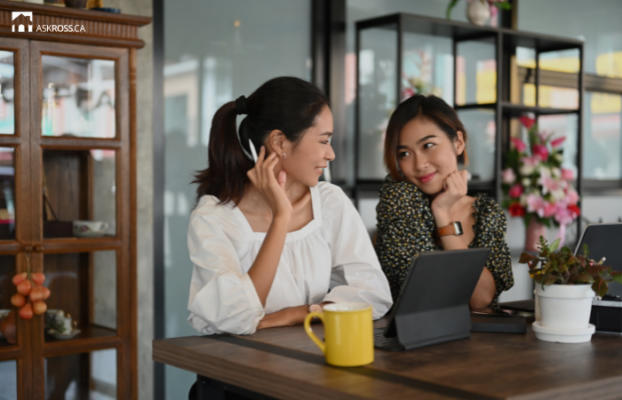 I am thinking about a purchase in the coming months. Should I get a mortgage pre-approval?
Yes! 100% you should. Not only are fixed rates slated to rise again soon but also, for variable-rate mortgages, the discount relative to the Prime Rate is shrinking. Now is the time to lock in a good discount.
A pre-approval is a smart move anytime you're considering a purchase but especially in a rising rate environment. It will lock in your rate for up to 120 days so you're protected from increases while you shop around.
House affordability and interest rates
This real estate rally has been fueled by low rates. The average price of a Canadian home hit a new milestone high in February, clocking in at $816,720, the Canadian Real Estate Association (CREA) has said.
That represents a 20.6% increase over last year's average selling price, with CREA noting that last month's figures made it the second-busiest February on record for home sales.
But this all changes if we go back to much higher interest rates; prices would slip back down a bit, and you won't still have average house prices of roughly $1.25 million in Vancouver and Toronto.
The latest numbers from the Toronto Regional Real Estate Board (TRREB) show a glimmer of hope for buyers. Zoocasa recently reported "there were 14,147 new listings in February, contrasting to 9,097 sales. This ratio is the best we've seen for buyers in many months."
Buyers are showing less frenzy and more caution now that they're faced with more choices than they've had in the past two years.
If you're not sure what's right for your specific situation, we can discuss it and work out what's best. Send me an email at [email protected], and I will tell you my thoughts.